Mortal Kombat 11: Aftermath is the very essence of 'more of a good thing'.
Today's trailer shows us the fighting styles of new kombatants Fujin, Sheeva, and Robocop as well as a plethora of new stage footage – and STAGE FATALITIES.
Take a look at the full reveal:
In an outstanding move, Robocop actually DOES shoot people in the dick!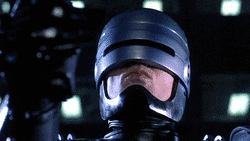 I mean technically he is hitting the grenade round, but there is a bullet hitting the groin. That is dick-damaging fan service if ever I saw some.
The epic saga continues with a content release date of May 26th.